Why ours?
IT'S ALL ABOUT INSPIRATION
Your life will change once you wear one of our motivational and inspirational tees or hoodies. On top of that, our motivational gym tees and hoodies offer you an unrivaled combination that can't be found anywhere else: we have one goal, inspire you to achieve your goals. Whether you are a beginner or a professional, our tees and hoodies will provide the encouragement and motivation you need to reach higher levels never before seen in your life. On top of that, you're durable and comfortable fabrics, tees and hoodies will last you anywhere in your daily life to help you succeed!
TEAMWORK MAKES THE DREAMWORK
Working with you and hearing your valuable input, our Suppliers and Partners have joined us in our commitment to you in challenging the way this industry operates by helping us provide sustainable fashion that motivates and inspires. From product sourcing to fulfilling sustainability, they're the best and most reliable in the business and a valuable aspect in helping us help you maintain the motivation to get back to your daily life goals.
YOU MATTER TO US.
All your orders are personally checked by a member of TLK INSPIRATION and we make sure your orders are dispatched quickly so it arrives to your doorstep ASAP. Your feedback, needs, or concerns are always welcome. Our hope is that our tees and hoodies are a contributing factor in the team of resources you're using to help acheive your desired outcome and your goals! We truly value your business and genuinely care about your success in this life! Give us a shout out and let us know how we can help.
ABOUT US
TLK INSPIRATION provides motivational Fashion Apparel that goes beyond the ordinary for you. We focus on high quality sustainable products that are trending to customers all over the United States. Moreover, it's not just a job for us, as a team we deeply care about your goals, motivating you and inspiring you to truly overcome the challenges this world offers every single day!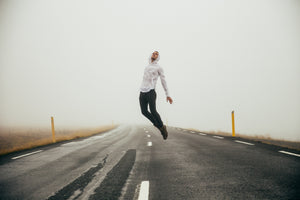 Succeed better
wear motivation